Temporary Crowns that Save You Time & Increase Patient Satisfaction
When you need and interim restoration solution for your patient's course of treatment, DeLux Alpha Temp Crowns can save you chair time and add efficiency to your treatment plan with comfortable, durable temporary solutions that feature superior esthetics.
---
Temporary & Provisional Dental Crowns, Rapid Turnaround Time
With a fast turn-around cycle, DeLux provides fabrication of temporary and provisional crowns to address the daily needs of your patients and practice. Our Alpha Temp Crowns offer long lasting, comfortable crowns that can be created prior to a patient's appointment.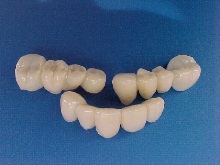 Crafted by a team with literally hundreds of years of cumulative experience, our temporary crowns are made right here in our local laboratory, and deliver superior performance and satisfaction. They feature great strength and esthetics, and help you avoid the need to create chair-side temporaries.
Features:
High strength & performance
Esthetic temporary dental crowns
Identical temporary / final restoration available
Affix with temporary cement
Extremely durable
Benefits:
Prevent teeth from shifting so final restorations fit better
Anatomically correct – serve as guide for final restoration
Avoid time and hassle of chairside temps
Provides patients confidence in their smile
---
Delivering Patient Comfort and Confidence
Our highly esthetic temporary crowns will provide your patients with confidence in their smiles. Our restorations are personalized for comfort and lasting durability by our experienced dental artisans.
DeLux is Here to Meet Your Patients' Urgent Short Term Needs
Should you have any questions or immediate needs, call DeLux to speak with a certified Dental Technician or to quickly get started with a new case. We're happy to consult on any technical questions regarding temporary crowns, and are flexible to expedite production and shipping when your patient has a special need.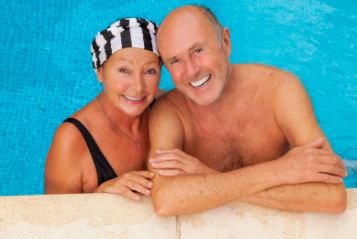 Call us today for a patient-pleasing Temporary Crown plan!
Indications & Contraindications
Indications
Highly esthetic cases, maximum strength
Single units to long-span bridges
Full mouth reconstruction cases
Rebuilding vertical dimension losses
Smile makeover cases
Periodontal cases (during healing process)
Multi-unit bridges
Contraindictions
Bridges with long-span pontic areas.