Put Patients First with Flexible Partials
---
Improved Comfort, Functionality and Appearance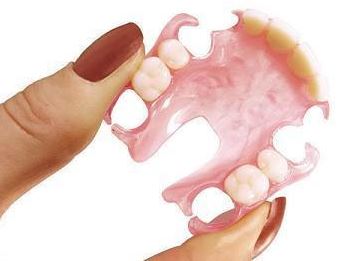 Today many dentists are prescribing flexible material for removable partial dentures (RPDs) because it makes for a better, stronger appliance in a fraction of the time.
Flexible material reduces chair time, eliminates invasive procedures, and the cumbersome materials associated with rigid partials.
With Valplast and FlexStar from DeLux Dental, there is no longer any need for metal!
What DeLux client patients love most is how their flexible partials literally "disappear in the mouth." The base material blends with the surrounding tissue making base-tissue transitions unnoticeable.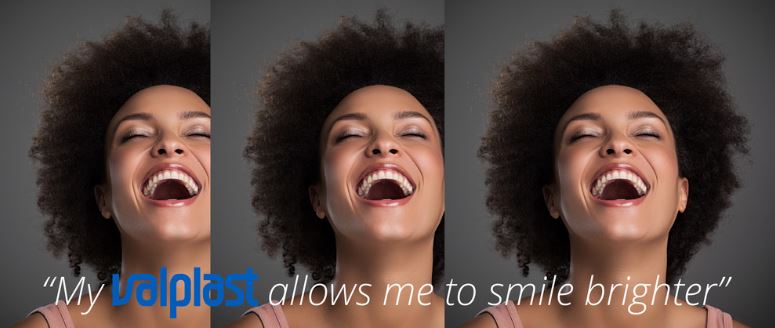 Valplast® is a flexible, nylon thermoplastic that is thinner and more translucent than traditional partials. Doctors appreciate the minimal prep, easy insertion and long term strength. Patients love Valplast's metal-free comfort and natural appearance.
Valplast features excellent appearance and patient acceptance!
Call DeLux for your next flexible partial denture
and receive a 1 month supply of Valplast
denture cleaner absolutely free!
Features:
Flexible
Comfortable
Biocompatible / Non-Allergenic
Superior Aesthetics
Relinable and Repairable
Blends with Teeth and Gums
Minimizes tissue irritation
Cosmetically elegant – no metal clasps
Metal free – monomer free – acrylic free
Benefits:
Esthetics – lets patients' natural tissue tone appear
Comfort – thin, lightweight and flexible
Retention – flexes into a retentive position, below undercut
Strength – clinically unbreakable, highly durable
Ease – no tooth or tissue preparation is required
Hygienic – will not absorb stains or odors
Efficient – Less chair time required
Guaranteed – 100% Guarantee against fracture in normal use
---
What Makes Flexible Dentures So Unique and Special?
Our flexible partials are made from Valplast or FlexStar flexible denture base resin that is ideal for partial dentures and unilateral restorations. The resin is a biocompatible nylon thermoplastic with unique physical and esthetic properties that provide unlimited design versatility and eliminates the concern for acrylic allergies.
Working with metal-based RPD design is complex because it involves adapting rigid materials to a flexible environment. This leaves much room for error, especially in cases where ideal designs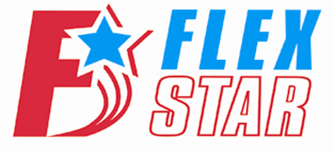 and clinical preparations are challenged.
With our flexible dentures, the material in these partials is perfectly suited to the variety of natural conditions in the mouth. It simplifies the design and enables the RPD itself to balance the simultaneous requirements of retention, support and stability.

Indications & Contraindications
Indications
Flexible and easy insertion
Design Versatility
Acrylic Allergies
History of partial frame breakage
Alternative to implants or fixed products
Contraindictions
Need for more rigid appliance due to poor soft tissue support or few remaining teeth
Quality of teeth is too poor to support flexible dentures
Minimal vertical clearance, less than 5mm
Flat ridge
Immediate applications
Tips & Resources
ADA Codes
D5225- Maxillary partial denture- flexible base including any clasps, rests and teeth
D5226- Mandibular partial denture- flexible base including any clasps, rests and teeth
Tips for Success With Valplast
Use Alginate impression material.
Send poured model showing vestibular extension.
Send bite registration and tooth shade.
Carefully wrap and protect models for shipping.
Try-in recommended for bilateral free end partials.
Not recommended for immediates.
Immerse in hot water just before delivery.
Downloads