Quality, Expertise & Outstanding Service
The things you need most from a dental laboratory are the things we make our top priorities.  When you trust DeLux, your practice will benefit from the speed and efficiency of a top-tier, full service laboratory and team who deliver the most advanced dental solutions, and the highest customer satisfaction.
---
Increased Profitability – The Benefits of Working with DeLux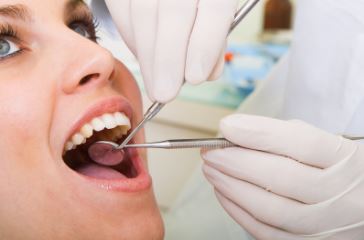 DeLux Dental Laboratory, Inc. is a full-service, fully certified dental laboratory located in Reading, Pennsylvania. When it comes to boosting the efficiency and profitability of your practice, DeLux delivers the benefits that will make your practice thrive.
 Get to Know Our Expert Team
Led by seasoned, fully certified dental technicians, we provide you the cumulative expertise of hundreds of years' worth of experience. Should you or your staff need to get up-to-speed on recent technologies, techniques or products – we're here for you.
Leadership in Dental Arts and Science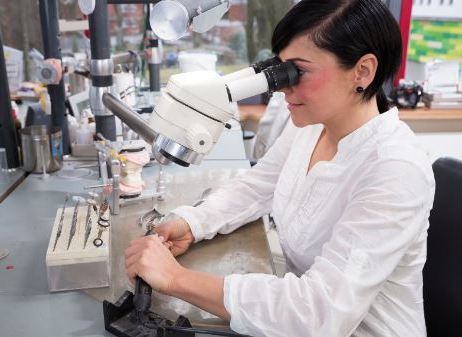 DeLux technicians are actively involved in many dental industry organizations and national recognized certification programs.
Our facility is a recognized Certified Dental Laboratory (CDL) by the National Association of Dental Laboratories (NADL) and the National Board for Certification (NBC).
 Our Principals: A History of Commitment to the Dental Profession
Douglas R. Held, Cofounder & President
Douglas R. Held (President) has a CDT in both Crown & Bridge and Ceramics specialties. He has served as President of DeLux Dental Laboratory Inc. for more than 19 years. He has more than 32 years of industry, fabrication, consulting, and teaching experience.
Doug is a member of the Berks Vocational Technical Occupational Advisory Group, CalLab Group and NADL. He is also involved with ongoing implant research with a major dental manufacturer.
Joseph Bakanowski, Cofounder & COO
Joseph Bakanowski is a certified dental technician and a principal at DeLux Dental Laboratory. Joseph serves on a daily basis as a consultant to dentists on a wide variety of prosthetic solutions. He is currently part of an R&D implant team and holds a U.S., patent since June 1994 for a processing device still used in laboratory procedures. Joe also serves on the board of Donated Dental Services.
Joe has lectured for over ten years, offering proven techniques for efficiency, innovation and teamwork to improve the "Quality of Life." Speaking engagements include Dental Schools, Dental Societies, Study Clubs, Private Practices, Hospitals, and Hosted Seminars.
100% Satisfaction and Workmanship Guarantee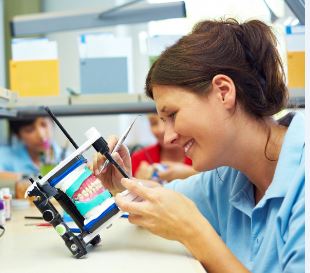 DeLux Dental Laboratory is totally committed to making your practice operate with optimum results for both doctor and patient. All of the services we offer are tried, true, and backed by a lab with outstanding qualifications.
If you or your patient are not completely satisfied with your new DeLux appliance, simply return it within one year from the date of completion and we will gladly repair or replace it, or issue a full refund.
Trust the expert team at DeLux Dental Laboratory with your next five cases at no risk…you'll be glad you did.