Give Your Patients the Best Bite and Smile
Enhance the dental comfort and esthetics of your patients and their quality of life.
Trust DeLux' decades of expertise in full denture design and construction – for high performance dentures that deliver exceptional performance, and turn heads.
---
When it comes to your patient's dental appliances, there is no better bargain – or predictor of satisfaction – than superior quality. This is our certified laboratory's primary operating principle. All DeLux dentures are meticulously and proudly set up and personalized by experienced certified technicians.
A Customized Approach for Your Patient's Unique Requirements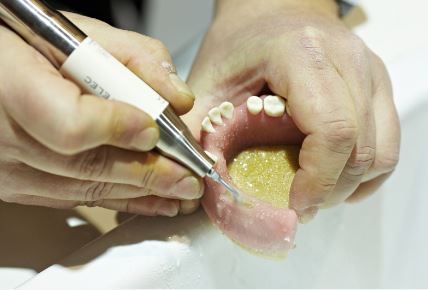 The DeLux certified dental technician team works to customize every case, ensuring we deliver a comfortable, high-performance dentures and a life-like smile that reflects the individual patient's personality.
We offer several levels of dentures, from the most affordable to the most premium and aesthetic dentures available. Call our lab for more options to customize your dentures to meet your patient's needs.
[add TOOL LINK here]
Features:
Beauty & color stability of natural tissue
Ultra high impact acrylic
Excellent tooth retention
Stain resistant
Balanced translucency
Exceptional fit – injection molded
 Benefits:
Life-like shades
Provides vitality of natural tissue
Superior impact resistance
Minimal adjustments
Long lasting comfort
No increase in vertical dimensions
---
Full Dentures Backed by a Full Guarantee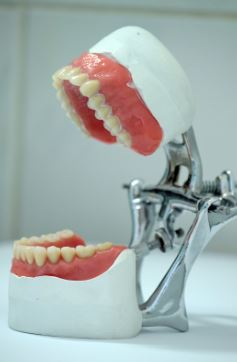 Serving the eastern PA region and beyond, DeLux has grown over several decades to become one of the most respected service-driven removable laboratories in the dental industry.
Our expert team and satisfaction guarantee assures you that our denture solutions will deliver exceptional performance, appearance and durability.
Reliability and Predictability Assure Your Smooth Service Delivery
With a dynamic, highly qualified dental technician team, our goal of each team is to provide you with a consistent quality of artistry with each case, while providing highly reliable service and ongoing communications. Your team is always available to discuss case specifications and options.
DeLux Delivers a Full Range of Advanced Dentures
Complete Dentures
Includes base, 1 anatomic set-up, 1 try-in, Pnuemojection H.D.V. processing, anatomic finish and a lustrous polish included.
Edison Procedure
A quick efficient method of fabricating a new full denture when a patient has an old or existing denture. Eliminates custom trays, occlusion rims, guesswork, resets, and extra patient visits.
1st Appointment – Take impressions
2nd Appointment – Wax try-in
3rd Appointment – Delivery of dentures
Cast Palatal Mesh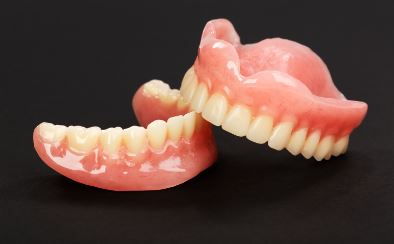 For the patient that has a "hard bite"- where high impact acrylic is just not strong enough, add this cast palatal mesh to their new full upper denture. It will significantly reduce the risk of breakage, while maintaining a reasonable denture
thickness.
Full Cast Palate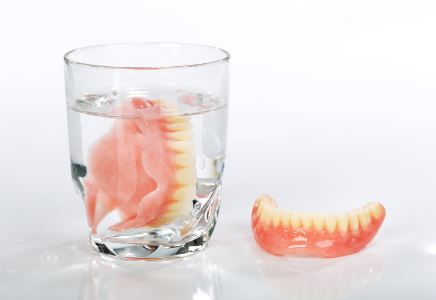 When the patient is a known bruxer, has an extremely hard bite, and cannot tolerate the
necessary thickness of a cast mesh, a full cast palate fits the bill. They are thin, accurate,
and the palates are virtually unbreakable.
Call DeLux today to discuss the best option for your patient!
Join in Our Growth!
Our constantly expanding denture department is benefiting from what is being called
"The hidden growth center in dentistry." As a leading supplier of dentures to the region and beyond, you can count on us to help you grow your own practice in serving this growing need.
Call us for a free copy of Dr. Roger Levin's "Hidden Growth Center in Dentistry"
Indications & Contraindications
Indications
A full arch of missing teeth
Dental implants that have been deemed inappropriate by patient and/or doctor because of financial constraints, a medically compromised status that contraindicates surgery, or inevitable damage to vital structures such as maxillary sinuses, nerves, and vessels
Intraoral cancer that has caused a loss of gross intraoral tissue, resulting in an edentulous dental arch; the complete denture prosthesis would then not only replace teeth but also fill in the portion of missing tissue (eg, nasopharynx, hard palate)
Contraindictions
Patient does not desire to have a removable appliance to replace missing teeth
Patient has an allergy to the acrylic used in the fabrication of the complete denture
Patient has a severe gag reflex (although this could be controlled with gag reflex desensitization)
Patient has severely resorbed dental alveolar ridges, which would compromise retention with a complete denture alone
Tips & Resources
ADA CODES:
D5110 – Complete denture – maxillary
D5120 – Complete denture – mandibular
D5130 – Immediate denture – maxillary – Includes limited follow-up care only; does not include required future rebasing/relining procedure(s) or a complete new denture.
D5140 – Immediate denture – mandibular – Includes limited follow-up care only; does not include required future rebasing/relining procedure(s) or a complete new denture.
D5410 – Adjust complete denture – maxillary
D5411 – Adjust complete denture – mandibular
DOWNLOADS: