Put OSA to Bed with EMA®
Don't let your patients suffer the health and lifestyle consequences of Obstructive Sleep Apnea (OSA). Let DeLux show you how EMA® can change patients' lives for the better – one breath at a time.
---
DeLux Makes EMA Sleep Appliances Custom to Your Patients' Unique Requirements
EMA® is a simple, patient-friendly oral appliance for noninvasive treatment of snoring and Obstructive Sleep Apnea.
Sleep Apnea sufferers will often snore or awake gasping for breath. Apnea-related disturbances occur repeatedly, resulting in restless sleep and daytime drowsiness. The disease can cause serious health issues including increased blood pressure and the restriction of oxygen to the brain and blood stream. EMA® is relatively less expensive than other oral appliance therapy for sleep apnea.
---
---
Advantages:
Simple: Unobtrusive solution for OSA treatment
Comfortable: Elastic Straps allow normal lateral movement
Affordable: Lower cost than many other Oral Appliance Therapies
Benefits:
Alleviate Sleep Apnea
Reduce Snoring
Improve patient's sleep
Improves overall life & health
Prevents changes in teeth position
---
What Makes EMA® Sleep Appliances Unique?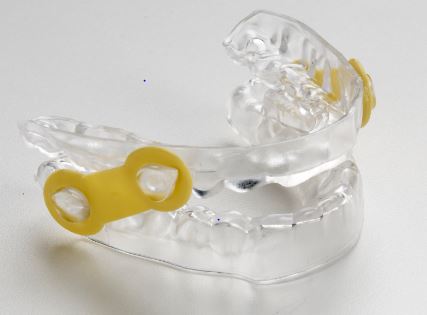 The primary treatment mechanism of opening the bite and gently moving the mandible forward is achieved using interchangeable elastic straps that offer varying degrees of mandibular advancement. By holding the mandible forward, the EMA® maintains a clear airway to reduce snoring and improve breathing.
With EMA® Sleep Appliances, DeLux Delivers Healthier Sleep and Improved Dental Protection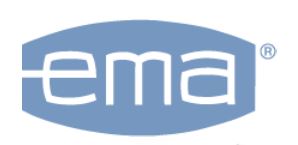 Tips & Resources
ADA Codes
E0486 Oral Appliance to Treat Sleep Apnea
Diagnostic code 327.23 Obstructive Sleep Apnea
70355 Panoramic X-Ray of Jaws
95806 Sleep Study Unattended
99205 New Comprehensive Exam/Evaluation
Downloads